The Makita LXDT04Z is a small and light cordless impact driver at a budget price. This power tool comes as a body only purchase so you'll need to have a battery ready. It is recommended that you get some high quality bits for this impact driver as you may find that low quality ones, especially those that come with a lower power drill driver are not up to the job and break off under the stress.
If you're looking to buy one of these compact cordless impact drivers then your best bet is to look for discounts online. Amazon is a very reliable source and have it priced under $90 at the time of this review.
This is a good entry level impact driver which is suitable for both home-owner and professional alike. You'll either need to purchase the batteries separately or use existing ones if you already own Makita power tools.
Click here to see what others are saying…
Pros:
1,420-Inch Pound of Max Torque
Uses standard Makita 18v Li-ion Batteries
Cons:
Body Only
Lacks individual power selection switch
This is a very compact unit, coming in at just 5-7/16 Inches long. The powerful 4 pole motor turns out a torque of up to 1,420 Inch Pound at 0-2,300 RPM and 0-3,200 IPM (impacts per minute) which is more than adequate for most jobs. Although this unit is for sale as the body only it is compatible with the top of the line Makita 18 volt LTX Li-ion batteries. These batteries nominally charge in 30 minutes and are long lasting.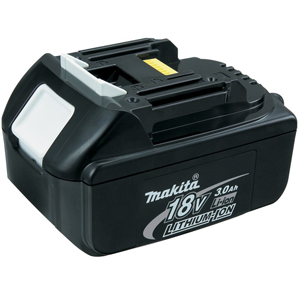 The handle has been redesigned for the Makita LXDT04Z and has been rubberized for more grip and comfort. The Makita LXDT04Z is fitted with an LED work light to illuminate the work area. This is useful if you are working in shadow or poorly lit spaces.
There is also a belt clip included with this tool which can be attached to either side of the tool base. This is a convenient accessory to have if you find yourself working up a ladder and are stuck on somewhere to store your impact driver.
If you are a fan of Makita tools and already have a few 18 volt Lithium ion models then this 'body only' impact driver will make a nice addition to your toolkit.
Click here to purchase this product on Amazon.