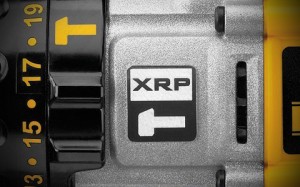 One of the most asked questions, when it comes to buying a new cordless drill, is what is the difference between a drill driver and a combi drill. In this article we'll explain the main differences and discuss the place of the impact driver.
What is a Combi Drill Driver?
A combi drill is also known as a hammer drill driver. It is normally a top of the line cordless drill that incorporates hammer mode. This means that it can provide an impact force as well an a rotational force making it efficient at drilling into masonary.
The chuck will typically be made of metal rather than plastic found on cheaper models.
With a combination of speed settings a combi drill is capable of drilling into all types of surface including wood, metal and concrete. A hammer drill will normally be able to produce a higher torque than a drill driver and may also feature a larger chuck size.
What is a Drill Driver?
A portable drill driver is missing the advanced hammer mode and features a less robust plastic chuck sleeve. You'll normally find that it is a dual speed model which means that it has a high and low speed range so that it can drill into different materials without the need for a countersink.
Low speed is also used when in screwdriver mode. Both speed ranges have variable control to offer more precision and a clutch system so that you can limit the torque applied when in driver mode and limit damage to screw heads.
What is an Impact Driver?
Impact drivers have very high torque ratings and fast rotational speeds. Typically they are used for stubborn screws and bolts although, with the correct bit they can be used for drilling.
The chucks are normally different to a drill driver as they have a hex chuck and accept either hex bits or screwdriver bits.
Size-wise they are tend to be a lot more compact than a regular drill which makes them very useful for getting into tight areas.
What is a Combo Kit?
A combo kit is normally just a selection of two or three different power tools. Typically it will include a cordless drill driver and then one or two other tools such as an impact driver, electric hammer or sander / oscillator.
Here's a great video that may explain it a little better.