The Black Decker 9099KC cordless drill driver is an economy model perfect for use on small infrequent jobs around the home and garden. The in-built 7.2 volt battery keeps its charge over a long period so it is ready to go even if it's been stowed away in a drawer for a month. The drill weighs around 3 pounds and is easy to handle.
Normally priced at over $40 you can buy it at Amazon at a discounted price of under twenty bucks. This drill is the number 1 bestselling power tool at the moment.
The Black Decker 9099KC is the perfect starter drill for someone that rarely uses one. If you need a drill a few times a month and want one that holds its charge a long time then this is a good choice.
Click here to see what others are saying…
Pros:
Lightweight, Keyless Chuck, 2 Speed
Under $20
Cons:
Integrated Battery cannot be changed
Screw driver bits not included
What's nice about the 9099KC drill is that it's simple. You get the same functions that you'd expect on a higher priced model including two speed settings, forward and reverse and a keyless chuck. All in one light and well balanced drill. With two speed settings you can quickly select the best one for any job whether you are installing curtains or repairing closet doors. Slow speed is ideal for screwing and the high speed for drilling.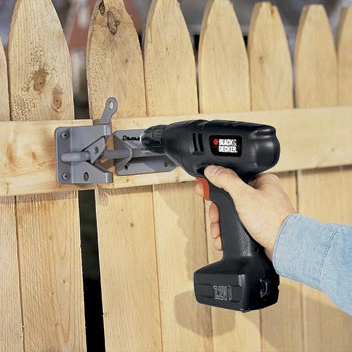 With the keyless chuck you can swap from a drill bit to a screwdriver bit in seconds without having to worry about any extra tools. The handle is in the center of the drill so that it is more balanced and less likely to strain your hand.
As no bits are included the Black & Decker 71-081 Double Ended Screwdriving Bit Set is a 10 piece set that is ideal for this drill.
The 9099KC drill driver from Black and Decker is ideal for light jobs around the home. It's cheap, battery retains charge between uses and you also get the Black & Decker two year warranty.
Click here to purchase this product on Amazon.